Tips for Working Moms- SAHM Edition 
Today was quite an interesting day. It started off as a lazy day to be honest because it was extremely cloudy! I'm talking about my entire living room was dark. After I had my morning devotions, I just laid on my living room floor in my cozy blanket. It took so much out of me to get moving today. But, thanks to my health & fitness accountability group, they encouraged me and said exactly what I needed to hear to get this lady up and rolling!


After I got my breakfast and fueled my body, I was able to get a lot of things knocked off my work list! Then, I started looking around the house and realized I needed to pause from my business and clean the house!


What I have for you today are very simple tips, but sharing is caring right? Since I work from home, sometimes I get too wrapped up in my coach life and neglect the house duties! I know, let me cover my face… but I'm peeking though because I know I'm not alone. Lol! So below are some cleaning tips that I hope you will find helpful.
Tip 1: 
If you're like me and you have a little one at home, then you already know when it's time to clean, all your child wants to do is get in the way or drop toys everywhere and watch YOU pick them up! Lol! The thing that helps me is putting an educational show on for Lovèah (21 months) and sitting her on the couch while I vacuum. She is obsessed with your baby can read program, so she stays out until I'm done vacuuming with no problems. So find something your child really enjoys so you can get some cleaning done.
Tip 2:
If you have older kids that wet the bed every night, I know you are so drained from washing clothes every day. I know this because my 6 and 9 year olds wet the bed almost every day and let me tell you, this mama cries sometimes because I'm sick of washing clothes! Lol! It's ok to be real with you right? Ok, I'm just checking. So my tip for you is, put a load of sheets in the wash before your kids get home from school. Wash, dry and make up their beds before you don't feel like doing it anymore. Then, fold up the ready of the laundry and put it away. If you wait too late to do it, it prevents your kids from getting to bed on time for the night. Been there, done that, don't want to do it anymore lol!
One of my pet peeves is walking in the kitchen and getting crumbs between my toes. If you totally get where I'm coming from then here's a tip for ya! After you clean the dishes, sweep the floor immediately afterwards. This prevents your little ones from eating old honey nut cherrios off the floor & other old foods that end up being steal because it's been on the floor for so long. Lol! Oh, and while we're on the floor topic, feel free to steam the floor afterwards. There's just nothing like a spotless kitchen!

Tip 4: 
Don't get upset at your husband for not taking out the smelly trash filled with dirty diapers and eggs. Have your little moment of venting, then suck it up, roll up your sleeves and take the bag out the trash can. Lol! I know, you hate it & I feel ya! I do NOT do trash! But, when my husband forgets, I have no choice but to just get er' done. Your nose will thank you!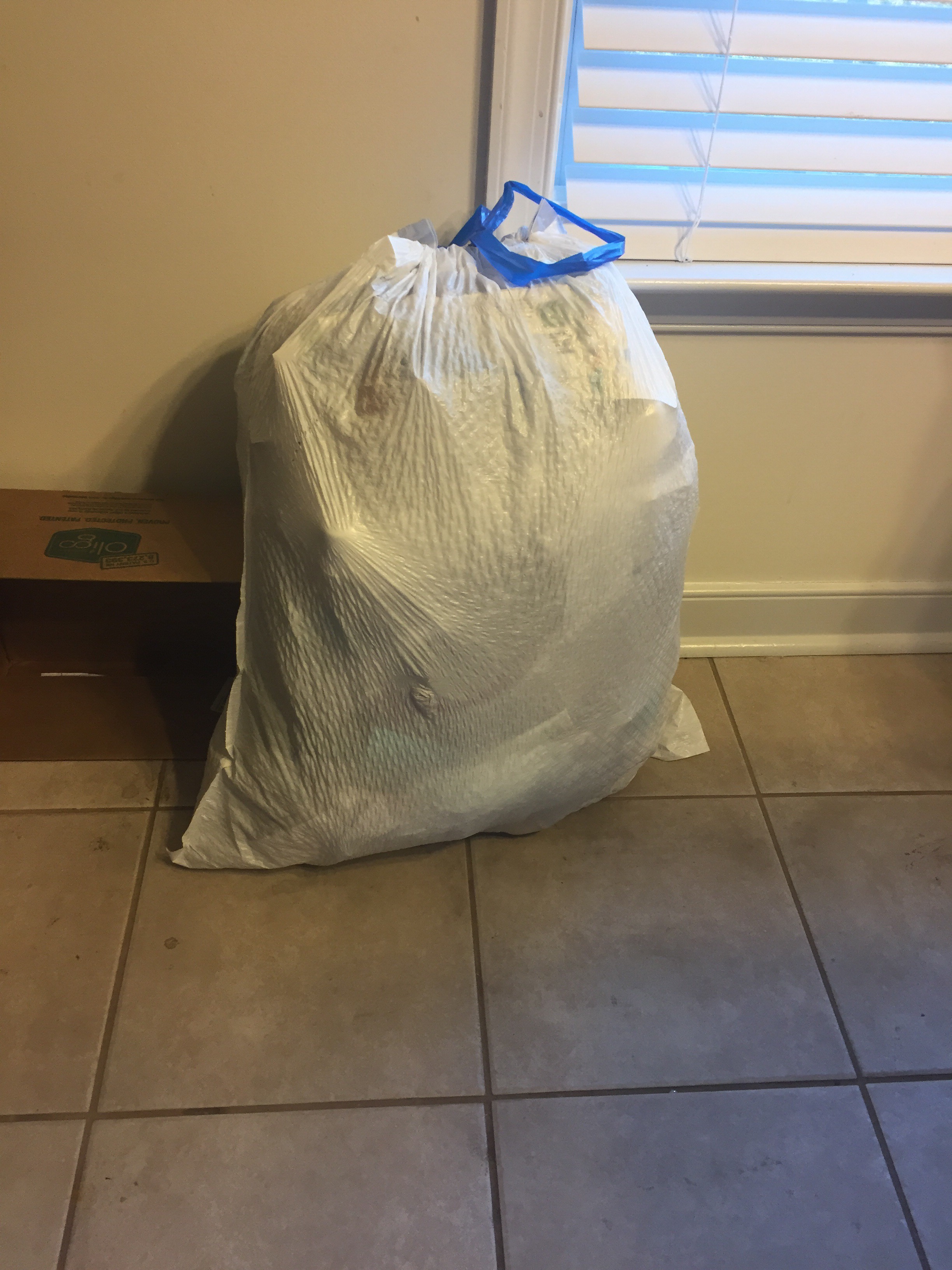 Tip 5: 
Don't get upset if you forget to add a NEW trash bag to the trash can BEFORE dumping that dirt you just swept up from your kitchen floor inside. I'm cracking up because this almost happened to me today! I would have been so heated at myself. Hey, it's ok, it happens to the best of us.
Lastly, let's talk about dusting (which should be done before you vacuum). I suggest dusting with all natural products. It's better to clean with products that are safe to breathe in & that are not harmful for kids that suffer from asthma (like my 6 year old).
I hope these simple tips help you out in some way today. I also go off of a cleaning schedule as well! It makes life way easier.
Until next time, "laugh hard, love harder, capture each moment & sprinkle a little joy in someone else's life." – XO Shona~
https://www.amomentwithshona.com/wp-content/uploads/2017/02/img_3349-1.jpg
1080
1080
Shona
https://amomentwithshona.com/wp-content/uploads/2016/08/amwslogo-300x300.png
Shona
2017-02-15 17:30:30
2017-02-15 17:28:53
Tips for Working Moms- SAHM Edition