Devoted Conference 2017: You Belong 
Hey there friends! How is your Wednesday going? Hope it's going smoothly. Today is very special because I finally get to get you all caught up with everything that has been going on this past weekend!

Every year, women from my church, House of Prayer, attend an incredible women's conference at Wave Church in Virginia Beach! Both last year and this year, someone from my church paid my entire way so that I would be able to attend!
That is awesome & I was blown away each time! The conference ran from Thursday – Saturday. We had awesome worship services and I made sure I ran up to the front on my 2nd to last night there to get videos and pictures close up. They fed us with the Word of God from tons of fabulous guest speakers! Sessions were roughly 2 hours, but not to worry, they gave us coffee breaks. Wave Church fed us yummy banana bread, fruit, ice cream sandwiches, ice cream bars, chocolate candy, gluten free popcorn, and loads and loads of coffee! Oh not to mention the coffee bar with pastries! Oh my!! Don't worry, our kidneys weren't crying either because there was also loads and loads of water available! Lol!

The theme of this years' conference was entitled, "you belong." It was more than I could ever imagine. I left there feeling renewed and ready to face anything life throws at me. I'm going to go over some key things that stood out during the sessions.
Pastor Sharon Kelly
This message was so on point I could barely contain myself. Pastor Sharon spoke about what we were born to do and used Isaiah 40:27-31 as one of her key scripture references. She also had a lady do a live painting while she was speaking!  And you know, since I'm an Artist, I was like at the edge of my seat while watching this lady paint the perfect picture of Jesus! Getting back to Isaiah 40… it basically says when you do what you're designed to do, it looks so easy to everyone else around you. And that's because you have your "wings on."

Pastor Sharon also went in depth about eagles and used Psalms 103 as her reference. I have to explain what she said about the eagles though! It blew my mind!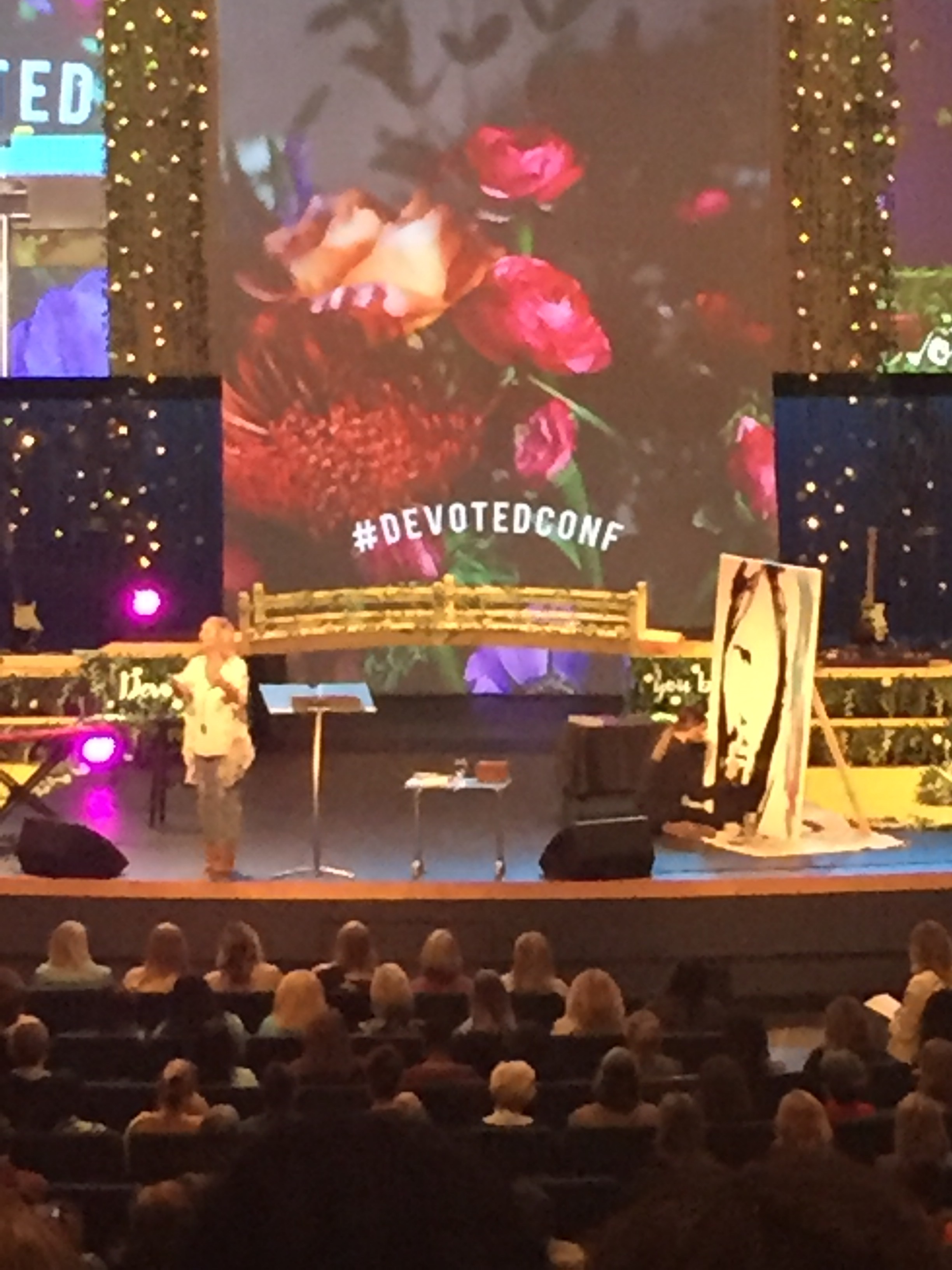 Did you know, as eagles age, they go into hiding until their feathers are plucked? Yea, neither did I! And did you also know that once their new feathers come in, they automatically feel renewed and youthful and they begin to fly again? Say wha?!! My eyes got so big because I just never knew that about eagles! Ya learn something new every day right? Pastor Sharon went on to say that eagles love storms. They use it to soar higher!

At the end of her message, I felt so pumped! I felt like when I face challenges in life, I want to go into hiding and never come out! But I have to be more like eagles where I go into hiding, but come out with fresh feathers and strength in my wings to soar high into that storm of life! There is absolutely nothing I'm going through that is too hard for God to handle! My trust must rest in Him. I must wait on Him to rescue me.
" The art of soaring in life is found in the waiting."
Leanne Mathesius
I loved this speaker! She had a beautiful Australian accent and she was pretty funny as well! Her message was perfect and spoke directly to me.

Leanne went through a variety of questions and we sat and just thought them through. One question she asked was, what if you prayed like God actually heard you? The prayers prayed with little faith are indeed heard. Having faith is what moves God! Leanne said, surrender to the Lord in prayer. Do not carry burdens! Pray when anxious, afraid, etc. pray until peace comes, then don't stop! This is key to me because often times when I pray, I get frustrated because I feel my prayers are not being answered. Then I start to get overwhelmed and burdened down, but I still have very little faith. Then, all of the sudden, my prayer gets answered through another person! See, things don't happen on my timing.. everything is in God's timing.

Another question was, "what if you can still be joyful in the weight?" This was so powerful. Leanne's son was addicted to drugs and her and her husband tried EVERYTHING to help him! And I do mean everything! She said she got a large board, looked for pictures of her son smiling, and pasted those pictures on that board with a scripture in the center. She trusted God to deliver her son from that terrible addiction that had him bound! And her answer came I believe 6 years later! Now, yes, that's a long time, but she continues to trust in God and be joyful during that "weight."
This brings me to yesterday's post about the love dare challenge. When Leanne was speaking, I began to cry because I pictured me and my kids when they were first born. I pictured the joy all over our faces and I thought to myself, I don't think I see that joy anymore… and I got sad. So that's why I want to dig into this new challenge with my children and find out what makes them joyful, sad, angry, or excited. What is it that I do that makes them feel sad?

LISA HARPER
There was another speaker named Lisa Harper. She was the funniest woman ever!! But, she was explaining her adoption process with her daughter Missy from Haiti. It's kind of a long story, but there was one point when Lisa was in Haiti at the orphanage trying to find her daughter in the midst of a crowd of kids. And when she finally found her, a a dirt dark area away from all the other children, Missy reached up to be held. Later Lisa found out no one held her or spoke to her in a very long time! She needed that love, that long cuddle, that I love you & the feeling that certainty that will be ok.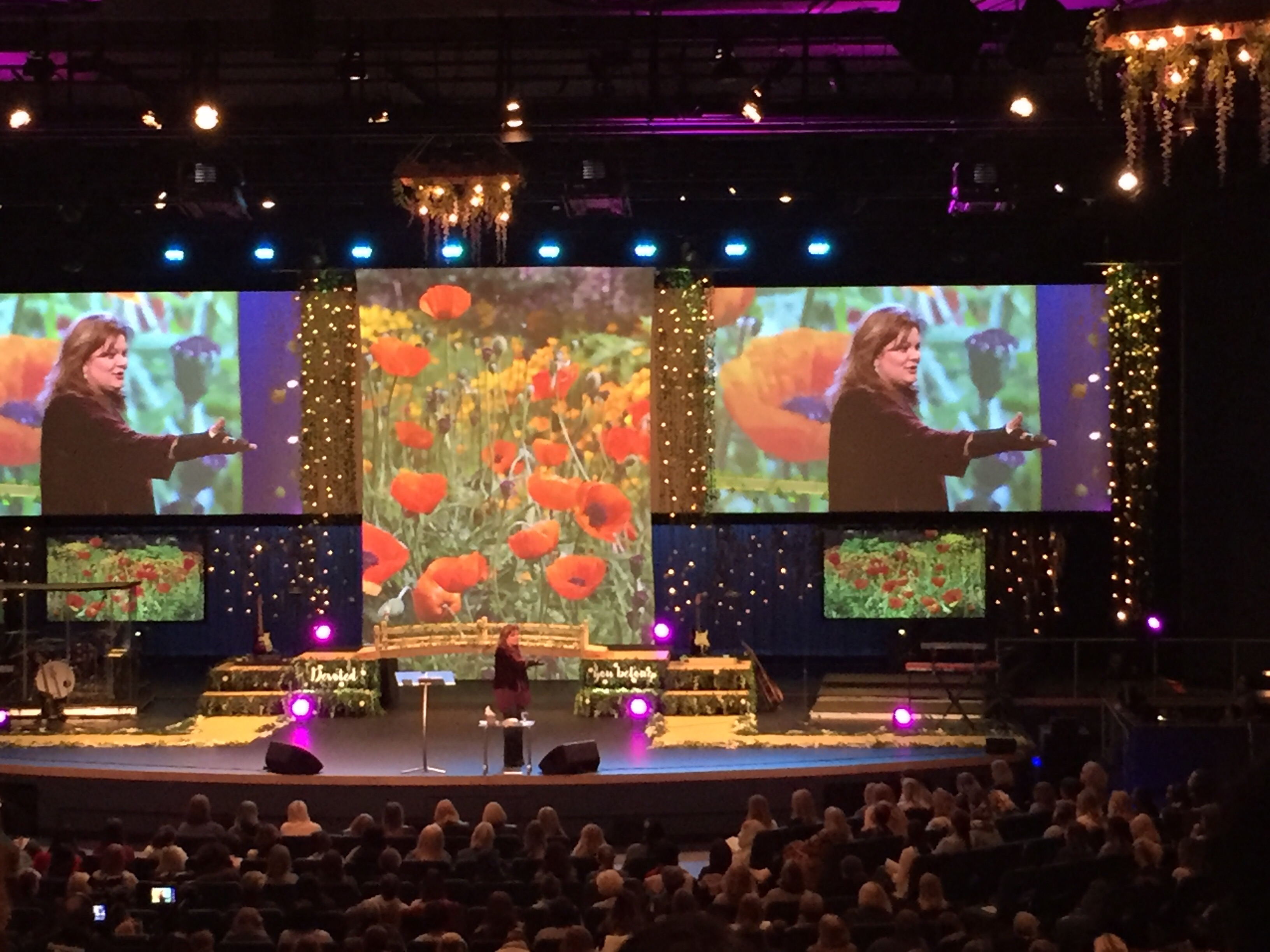 When Lisa spoke about this moment she had with her daughter, I couldn't help but think of myself as a mother. I felt like I struggle in the area of affection towards my children. I felt like I don't show them how much I really do love and care for them. I felt horrible as a mother and I just wanted to curl up in my seat. It what I've learned from that moment is to take it a day at a time. I learned to just show more love and say I love you every day! I can't beat myself up about the past. It is my duty to make things better with my children and that starts with me stepping out! I know our relationship will grow into something so beautiful with God leading me every day.

I hope you are able to take something I learned from this conference as well. Who knows, maybe I'll see you at the next Devoted next year!
Here are some more pictures I took while in VA Beach. There is one picture below that blew me & my coach Chrissy's mind! We mimicked a picture we took last year at Devoted & compared it to this year! Consistency speaks for itself!!
Until next time, "laugh hard, love harder, capture each moment & sprinkle a little joy in someone else's life." – XO Shona~
https://www.amomentwithshona.com/wp-content/uploads/2017/03/img_4539.jpg
1080
1080
Shona
https://amomentwithshona.com/wp-content/uploads/2016/08/amwslogo-300x300.png
Shona
2017-03-08 13:30:42
2017-03-08 13:21:55
Devoted Conference 2017: You Belong